IRC - sysarmy +r en freenode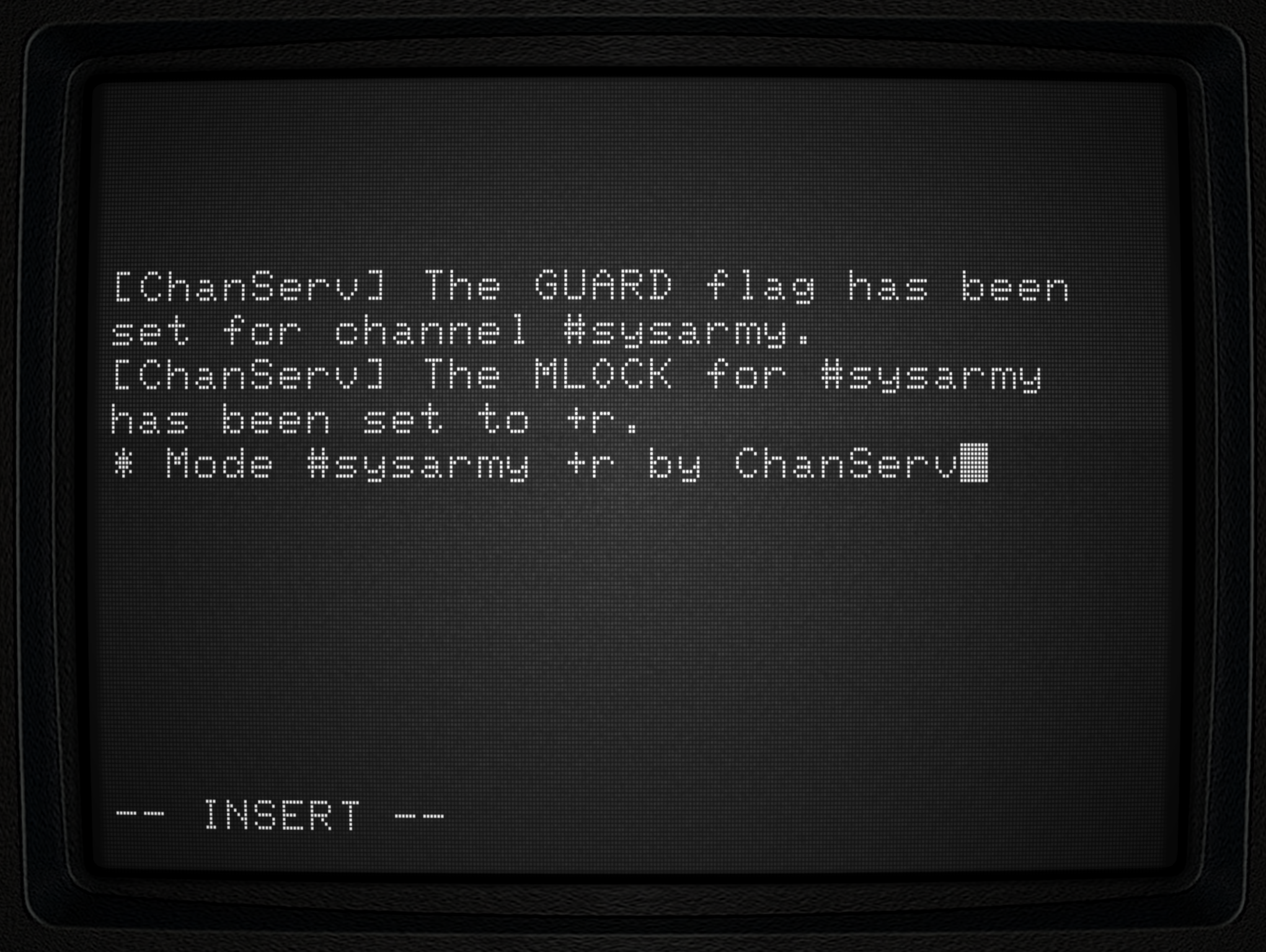 En estos últimos días Freenode (la red de IRC donde está alojado el canal de chat de sysarmy) está sufriendo ataques de spam diarios:
<RyanKnack27> Christel just posted this "denial" on the freenode blog https://freenode.net/news/spam-shake
<RyanKnack27> This blog is essentially an ad for the Handshake ICO scam with a one-line "denial" of involvement mixed in there. It's obviously very unethical of Christel to not mention her own involvement in the scam which the blog post promotes.
<RyanKnack27> Consider Andrew Lee's involvement, Andrew Lee is Christel's boss at London Trust Media and he also controls the majority of freenode voting rights. Andrew Lee also heads the handshake ICO scam. Coincidence?
<RyanKnack27> Oh, and about those donations she speaks of: https://twitter.com/ISCdotORG/status/1025461692132519936
<RyanKnack27> Don't support freenode and their ICO scam, switch to a network that hasn't been co-opted by corporate interests. OFTC or efnet might be a good choice. Perhaps even https://matrix.org/
Si bien Freenode está al tanto y regularmente estos usuarios son banneados, esto causa problemas para las personas que usan el canal. Para prevenir esto, el canal de sysarmy va a pasar a utilizar el modo 'r', de manera que sólo los usuarios registrados van a poder unirse.
El procedimiento para registrar un nickname es bastante sencillo:
1. Una vez conectados a Freenode, con nuestro nickname deseado, es necesario registrarlo de la siguiente manera:
  /msg nickserv register <password> <email>
2. Luego, identificarse:
  /msg nickserv identify <password>
El punto 2 debe realizarse siempre que nos conectemos a Freenode. Una vez hecho esto, vamos a poder hacer como siempre:
  /join #sysarmy
PD: No, no vamos a pasarnos a slack.